This pack is styled after the Eagle Yote, TYR, and AWS offerings. However it is customized per the end user's requirements. This example is in Multicam and is for a member of an ERAD Team. Specifically they wanted a beaver tail with the ability to loop plastic cuffs. Hence the extra wide daisy chain along the outside. The pack is about three inches wider than the Yote and a couple of inches taller. It is also about two inches deeper in the maid compartment with the beaver tail being three inches deeper.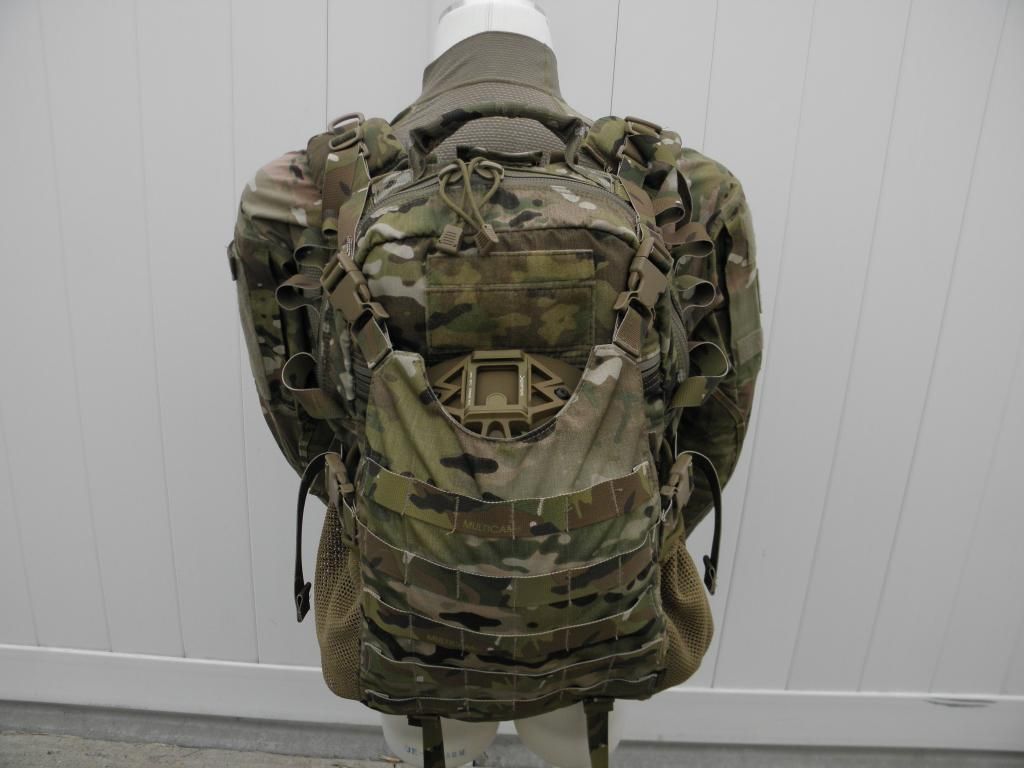 I made it completely slick with the ability to move and change pockets and pouches depending on task.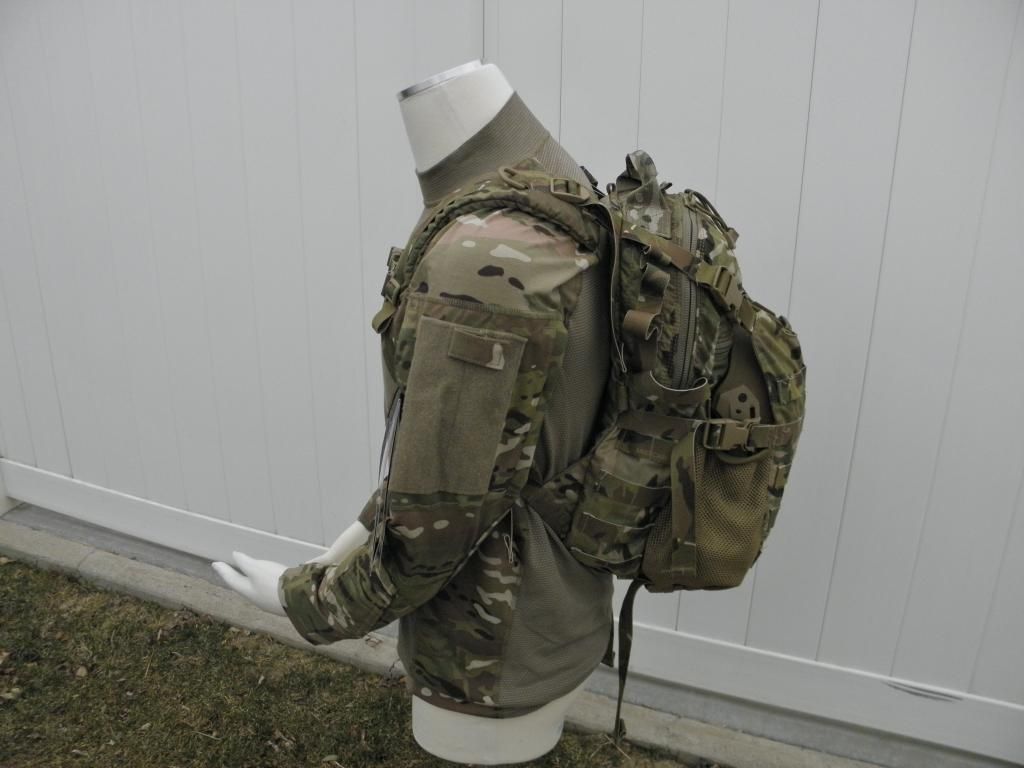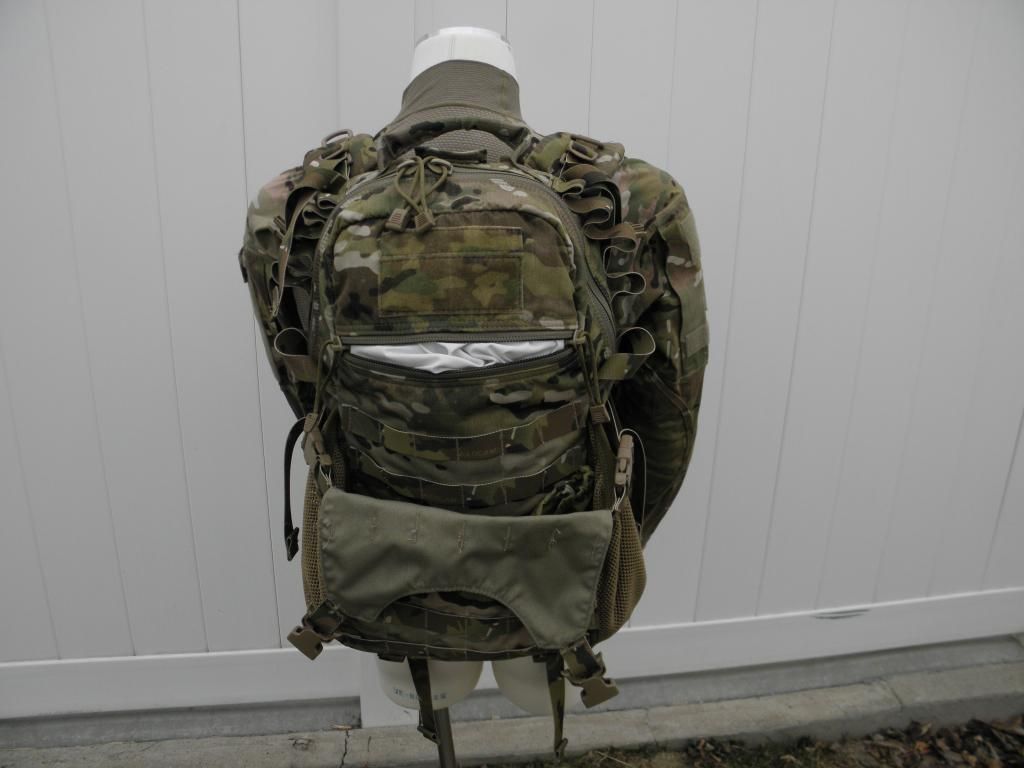 The arm straps are removable and it is attachable to a plate carrier or any other MOLLE type platform.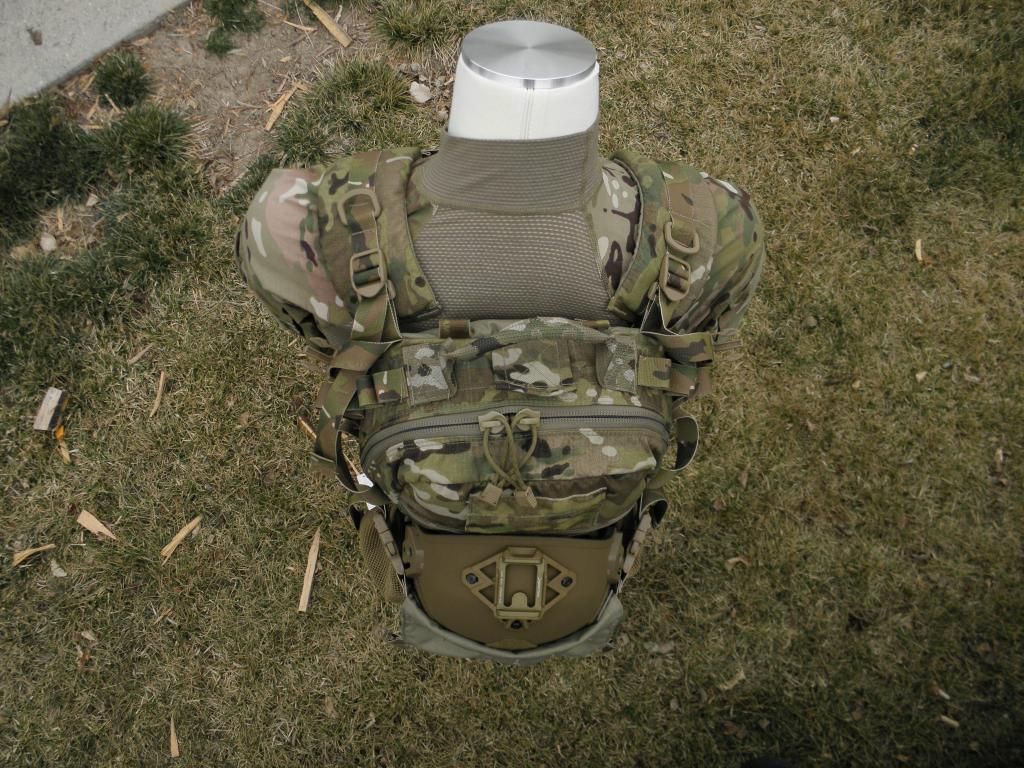 The mesh pocket in back is large enough to stow a Team Wendy Exfil with NVG, a two man shelter, and/or spare munitions. This party specifically does over watch on ERAD and has to hike to his position. Additionally it will hold a Leuopold spotting scope or ammo can comfortably. It is made to carry around 25 kg maximum.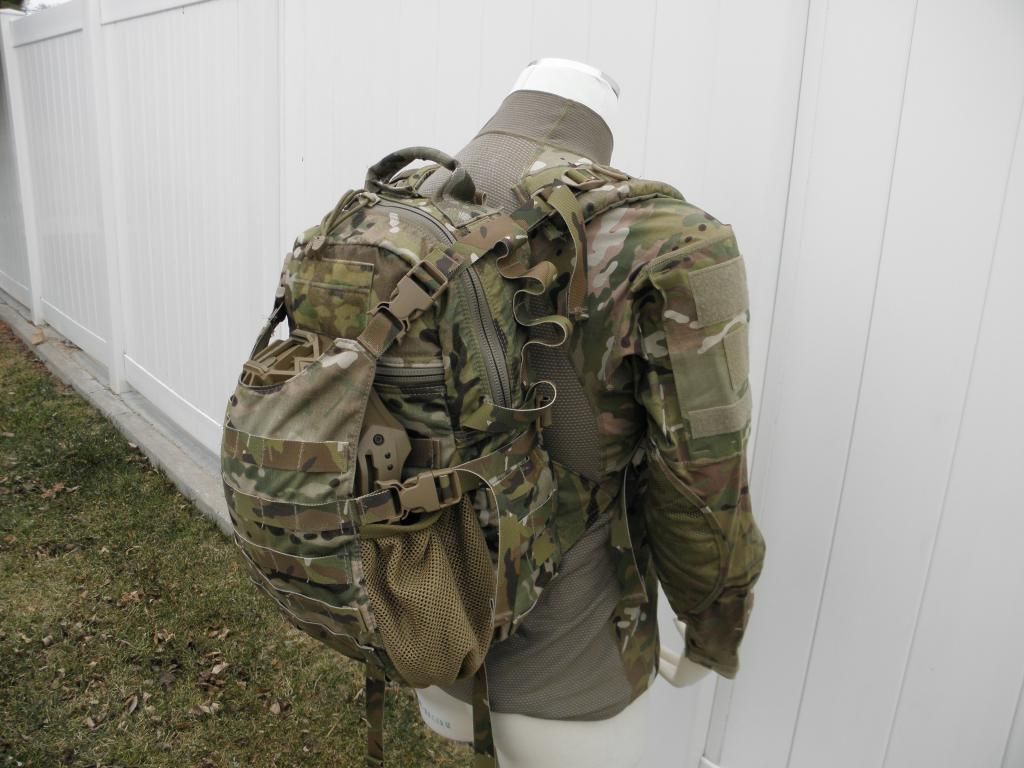 The interior is made to snug in a Source Hydration Bladder 3.0 L. Using the triglide hanger method described in an earlier post by WTF. The user did not want any extra pocket/separations in the internal compartment aside from the bladder compartment.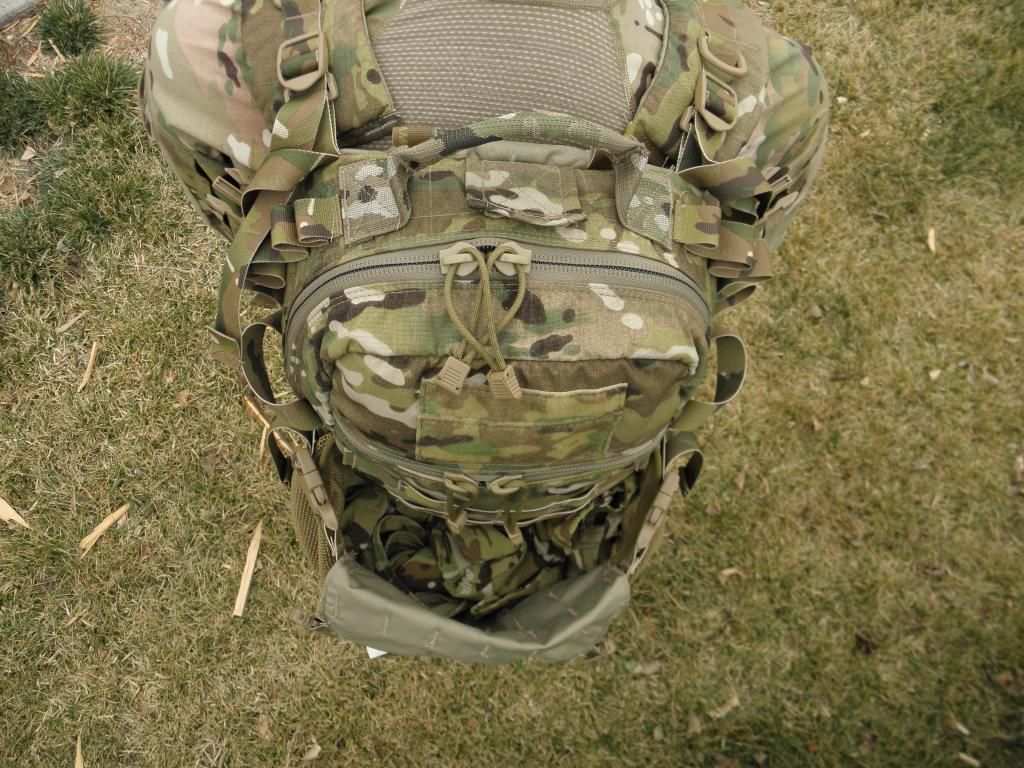 The inside comfortably holds snivel gear and pogey bait, and is designed to be a 12-24 hour use pack without resupply.
I made a few in coyote for a riot control team in the South Western U.S. and they can fit helmet with face shield, water, and a chemical decon kit inside the meshed area along with radio and duty belt (they use nylon duty gear for riot control and leather for day to day). They also had a disposable restraint requirement and the ability to carry around 20 kg of gear prior to deployment.
I am in the process of making the additional pouches for this bag and will post those later.