This bag was designed at the request of a Sheriff's Office for use in active shooter/immediate action situations.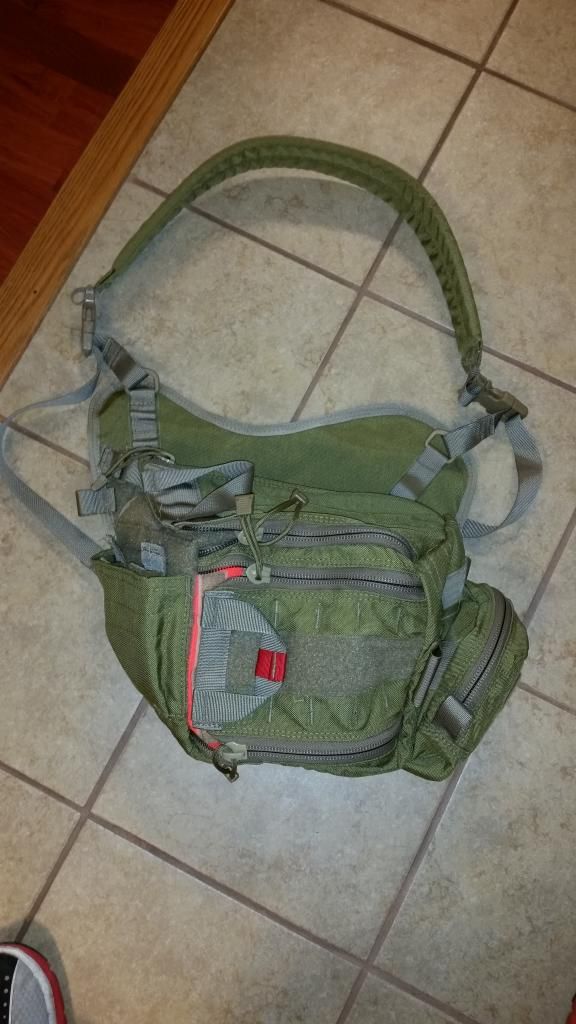 It will hold 2-3 pistol mags, 3 rifle mags (STANAG, PMAG, Lancer, etc.) and has an integral quick rip and open medical compartment.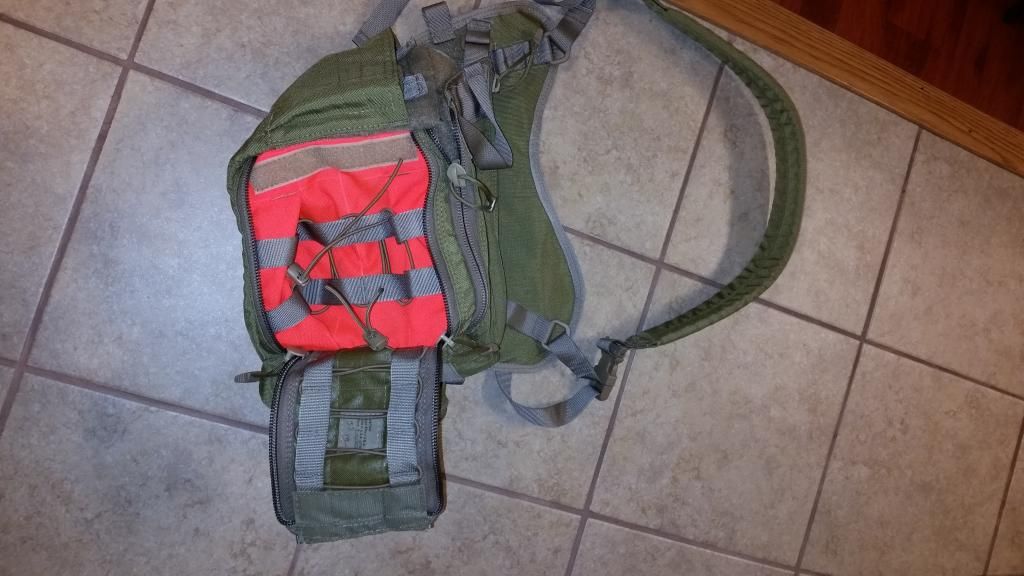 The top also rips open (they use) spare cuffs, extraction tether, energy bars, water, batteries, Cyalume, etc.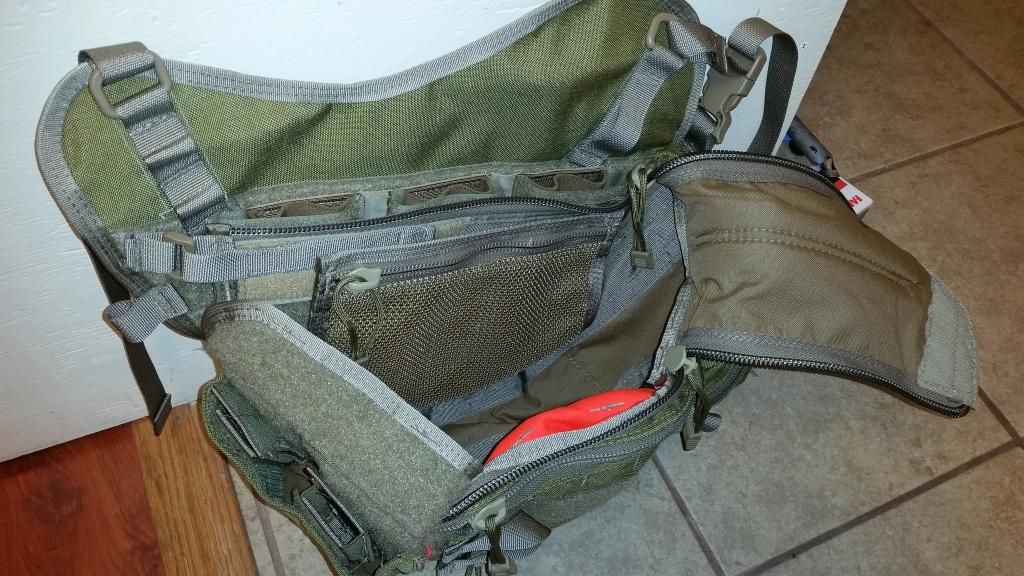 The side pocket comes standard with a quick attach waist system if the user opts to put around torso.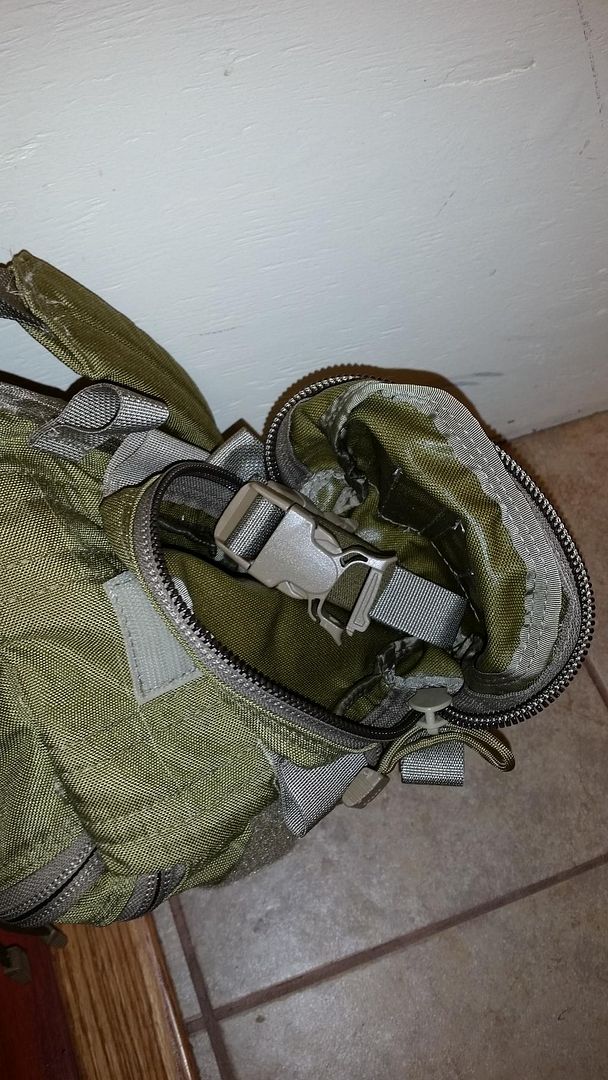 Otherwise the bag can be slung over the shoulder and moved to the front, side, or out of way to the rear.
The rifle pouch sits tight against the user, and is customizable to AR, AK, Shotgun, etc. The rifle and pistol pouches are modular and can be removed or changed.