Heres some pics of what I have. The harness attaches to the top of the frame by wrapping 1in webbing around the bar/plastic depending on which frame is used.
First pic is is attached to frame with TT super straps in the harness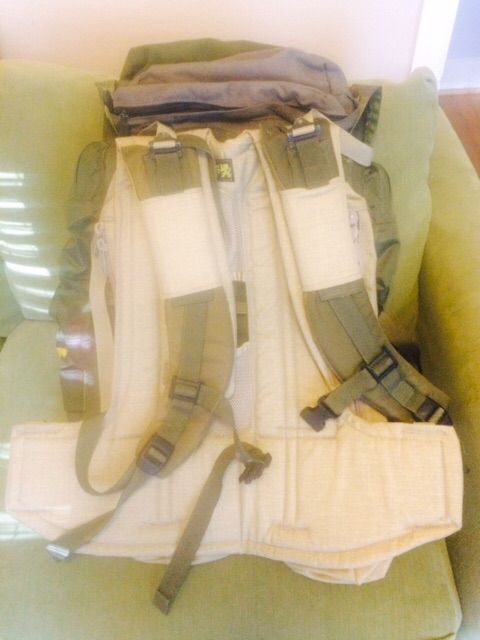 Next shows the base with frame. You can see the strap on the right - it is the same on the left. These have sliders on them and are looped for a belt to slip inside. The hydration pockets prevent anything attaching to the frame at this point.
This shows the side of the frame with different straps hooked up. The left is the ALICE attachment point of the ruck itself, above that is the shoulder strap attachment point, and on the right is the tan webbing of the harness. I don't know where that would attach or where a waist strap would fit into all this.
Any ideas??