might as well make my second post something worth while...
My work rig. Pointblank R20-D. Horrible setup with pouch use and placement. Mags are positioned dead center on the vest, I much prefer offset to the weak side, but unfortunately no molle, no change.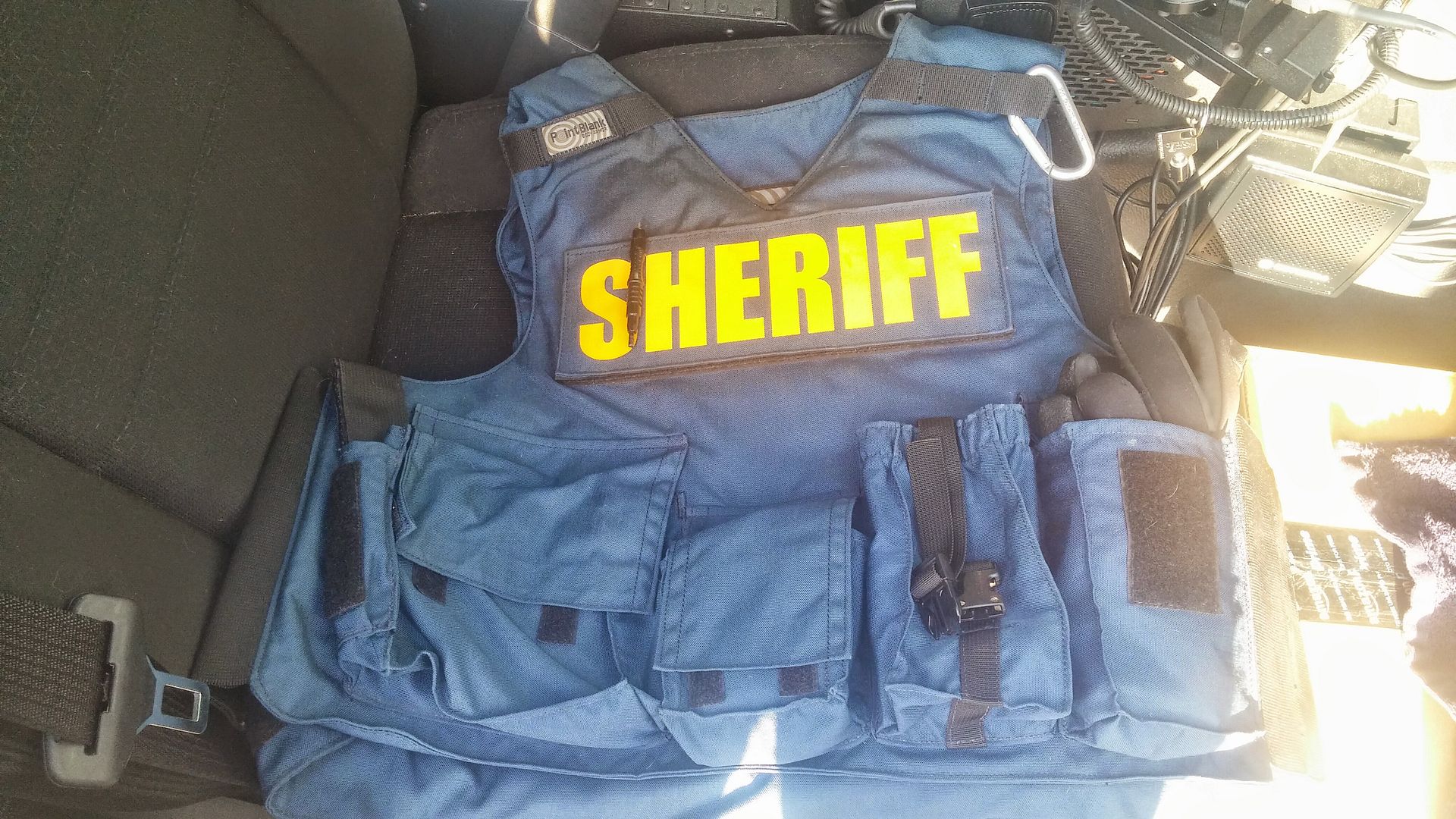 And here is my "play" rig.
AWS OCPC (for all purposes, a made in USA good quality 6094b replica)
AWS 2x3 5.56 pouch
AWS double 9mm pouch
5.11 OD MP5 mag pouch (can hold non-fancy *read: cylindrical* cans)
7x5x2.5 GP/IFAK
Cheap ass Chinese MAP (I know I know, need to update to a good quality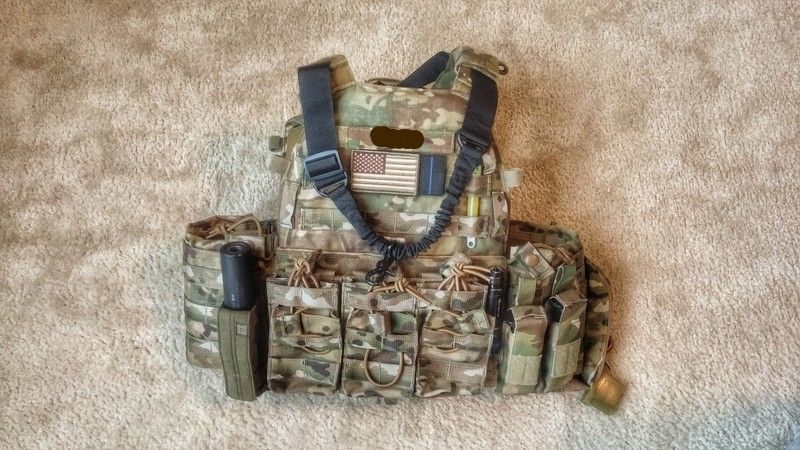 (right cummerbund left bare for UBL holster draw)
I am hoping to pick up an RBAV next and make a new work rig. I also have a CB JPC but no pics and it's pretty bare right now, so nothing worth posting.