Show your knives and fighting blades. I know that alot of you guys sports both high end productions and hardcore customs. EDC, work or service, no matter what post them shanks here.
Customized Humayd Abdur-Rasheed Mahomedy Field Grade Fighter.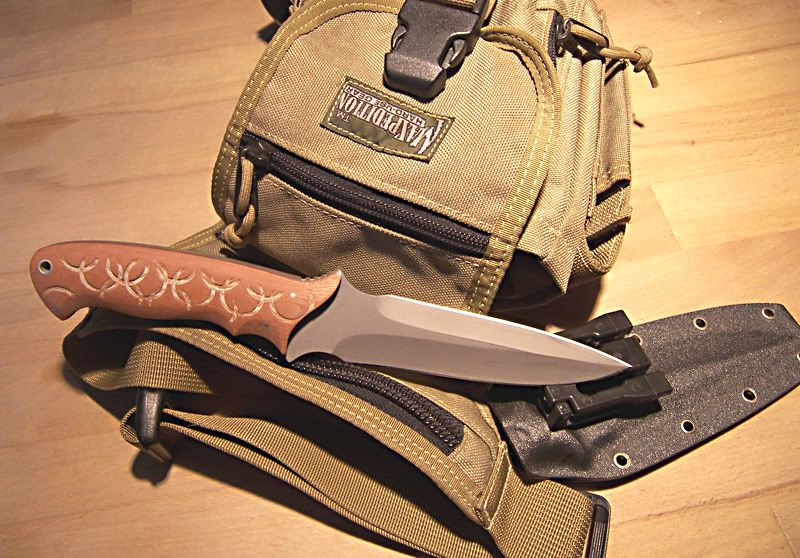 Virgin bead blasted N690 (59 HRC) steel and brown linen micarta.
Hand engraved signature on spine.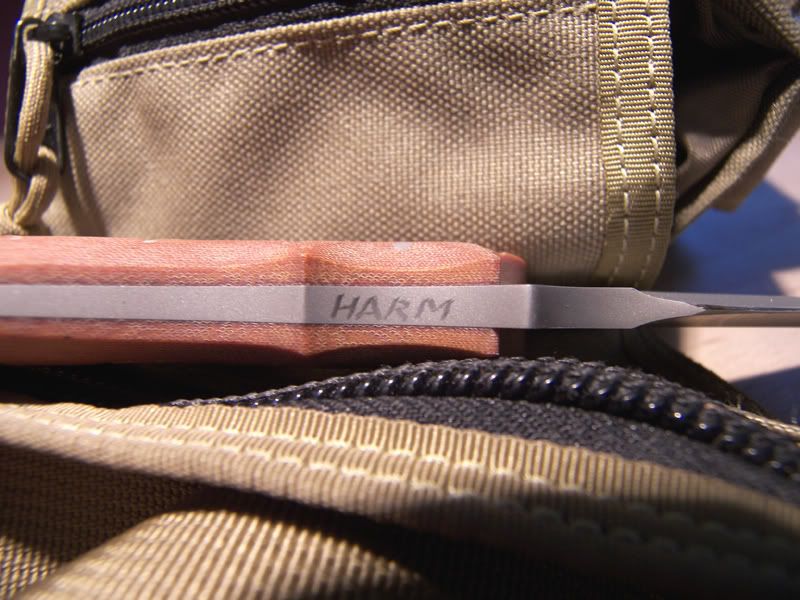 Approx. one year after purchase and delivery, sharper then ever.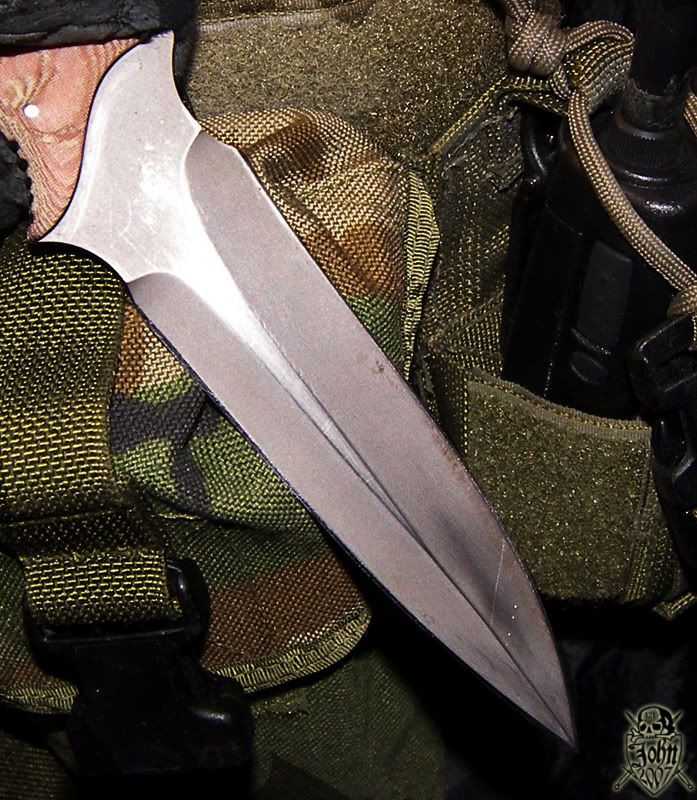 I've begun some work with the micarta scales, those circular grooves didn't turn out as good as I thought when I ordered it but I buy customs for hard use as I do production gear/knives so it doesn't bother me if I "have to" customize custom made stuff. I don't know what my next knife will be, I've been thinking of some Eric Blair goodness or something new and fresh from Jesper Voxn?s or Jens Ans?, also it's been a while since I had a Strider now...