I just want to know what type of gear and what weapon accessories do the UKSF use. One thing I realised was that what they wear isn't UK issue since they don't use SA80's, and I think they don't use MK7 helmets.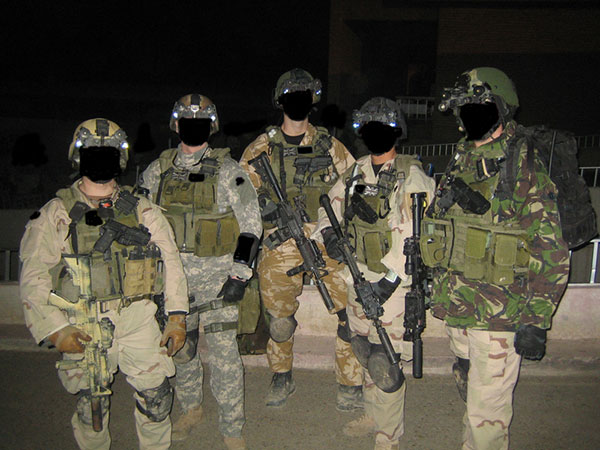 In this pic, they us AN-PVS 21's. Do they still use them on night ops and parachuting? Or do they use something else? Also, what other weapon sights do they use instead of the ACOG (with reflex sights on some)? What vests are they using and have they changed them?
Do they use Ops-Core helmets and Airframes. Or do they solely use MK7 helmets and MICH's?
Do they actually modify the MP5's like this or is this rare?
Answer these questions if you can. Thanks.