First and foremost, let me apologize for the quality of images. I have an awesome phone camera, but my apartment is morbidly dark. If there is popular demand, I can perhaps figure out a way to get better quality images. But I digress...
Today we shall take a look at the Paraclete ARHPC. While the Paraclete has a very illustrious past, for a number of reasons since MSA's takeover its products slowly began fading into obscurity. Usually the HPCs that are still floating around are from the good ol' "smoke green" days. It's a rare occasion that one might catch a new SOHPC worn by the shooters. As far as ARHPCs go, I've yet to see one used by a trigger puller.
Before ARHPC I owned a BALCS-type vest (MARCIRAS to be exact) and an LBT6094. Both were outstanding in their purpose, yet diametrical opposites in function and features. Ciras had a ton of real-estate, release cable and frag inserts. LBT had the shooter straps (my favorite feature) and was overall a minimalist assault rig (which I ended up wearing over BALCS anyway).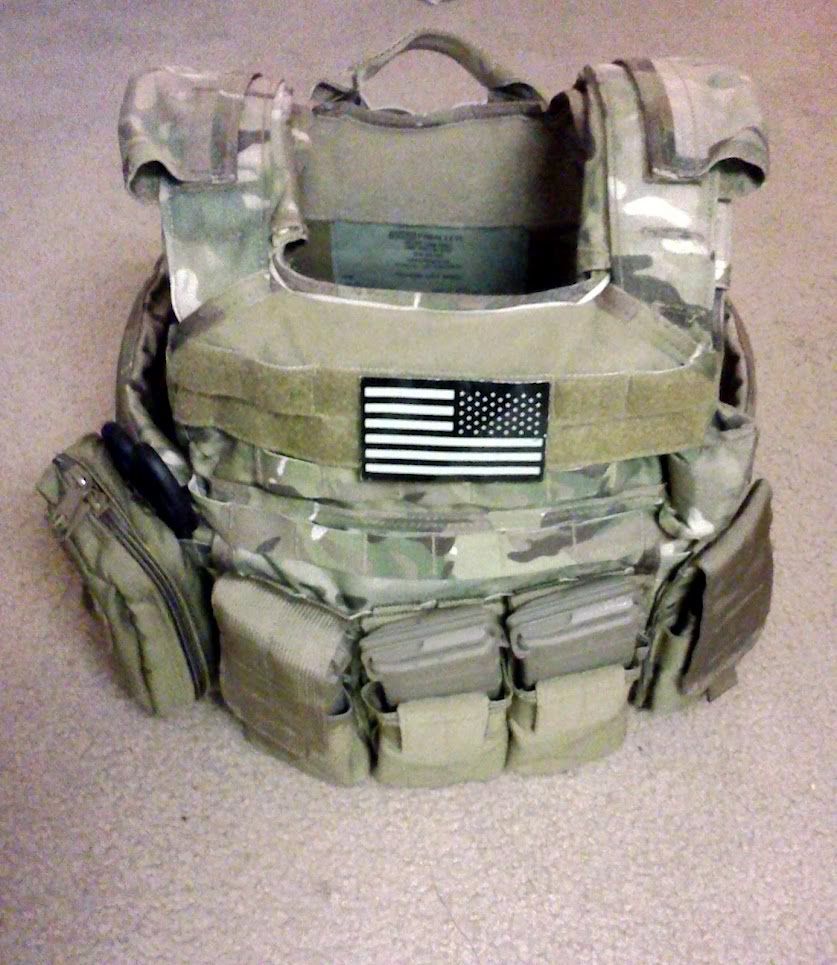 My main logic behind switching to ARHPC was to more or less find the golden middle between BALCS and a straight PC. You see, ARHPC is a bit larger than your normal PC (perhaps most resembling the new KDH Magnum in dimensions), but it doesn't quite make it to MARCIRAS in bulk. In addition, it has (my selling feature) frag filler in the cummerbunds and a quick drop cable just like the big vests.
And so the review...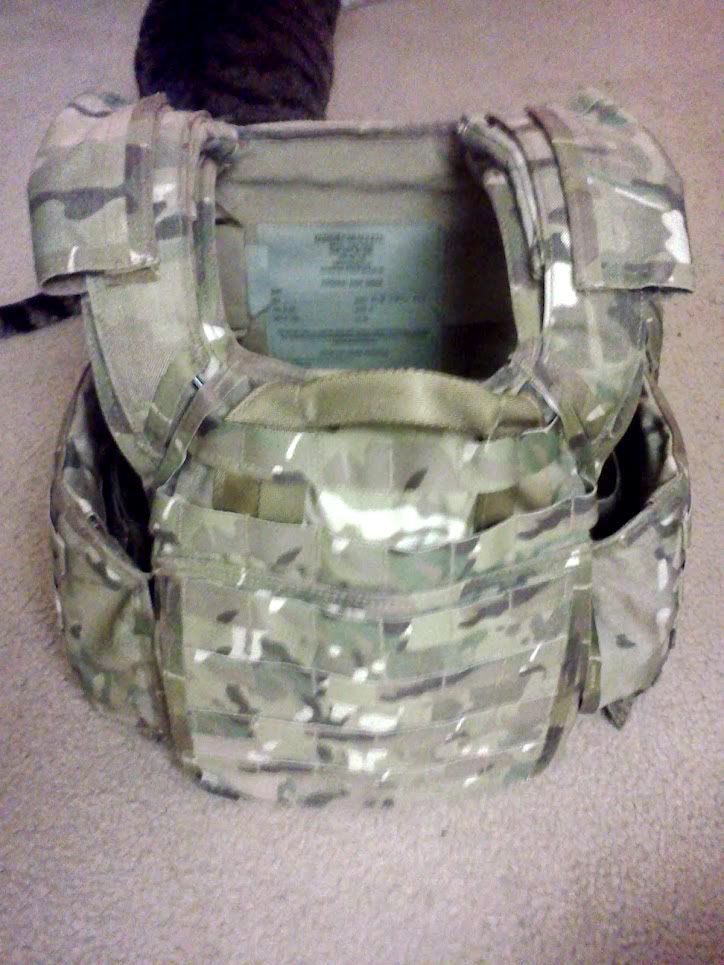 1. Description.
Imagine the Paraclete RBAV sans the frag inserts, and you get the rough idea of what ARHPC is. It has the exact same assembly structure (I believe it's going all the way back to RAV), and the release mechanism is identical as well. On the back of the carrier underneath the flap there are five webbing loops sewn in a row, centered on the vest. The plastic rings, attached on the back ends of the cummerbunds (internal and external) slip over the centered webbing loops. Then the release cable (attached to the pillow in the front) slides through those loops, securing everything in place. Excess cable is tucked away in a special webbing channel under the flap.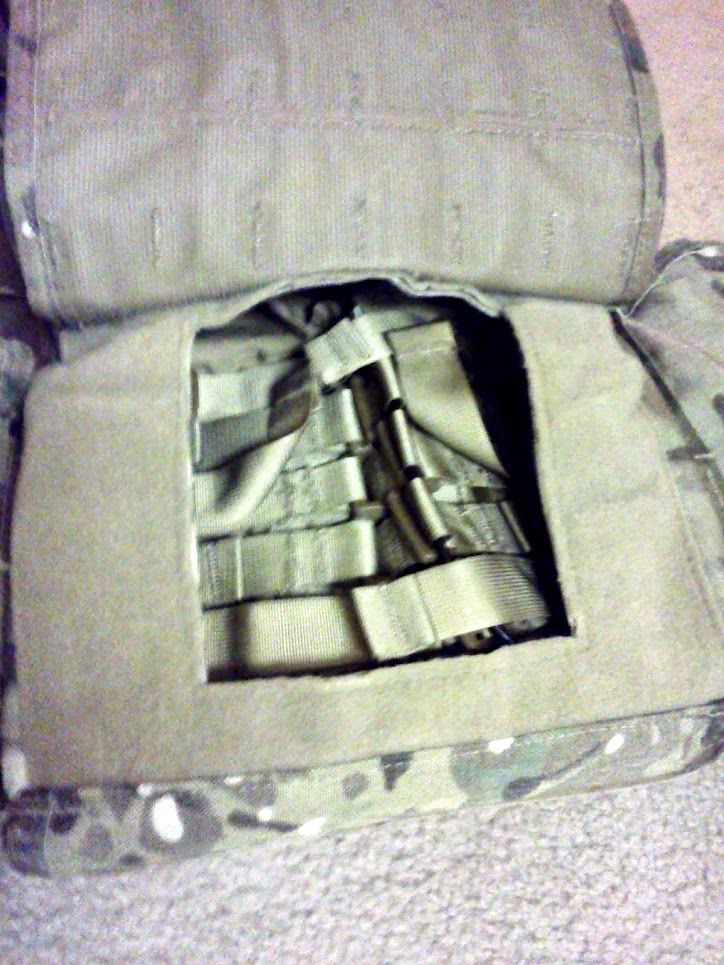 I suppose a clarification on cummerbunds is needed. They are technically not internal and external (as both are stand-alone), but rather wide and narrow. Wide cummerbunds have the frag filler and the plate pockets (capable of accommodating both the 6x6 and the standard issue 6x8). Narrow cummerbunds have only 2 rows of PALS and are significantly stretchier and lighter. I imagine the narrow option is intended for smoother pistol transitions.
2. Function.
Like many of you here, I am very OCD about the plate placement on the body. The plates that I have are single curve (read: fucking uncomfortable without backer). As a stark contrast with the 6094 (mine was A-model, 10x12) that took my plates reluctantly, ARHPC has a metric ass-ton of room. Both the front and the back plate bags have about 1.5" of free space on top. Side-to-side it's a bit more snug, but it can still easily fit a frag backer. I'm led to believe that ARHPC's design was tailored to meet the big Army's 1" of soft armor around the plate requirement.
Upon adjusting and readjusting everything for about an hour, I got my vest to fit like a tailored suit. Even my single-curves seem to be in the right place without causing too much discomfort. A few key notes to the end user: wide cummerbunds come up very high. Standing at attention is uncomfortable, but in a shooting stance (slightly slouching forward with the rifle) it feels fine. While we're on the topic, ARHPC is definitely not 6094. LBT's shooter cut allowed me to place the butt stock straight on the shoulder. ARHPC's wider cut does not allow that. I had to collapse the stock fully and rest it on the nylon. In addition, I had to move the release pillow to the left so I wouldn't yank it out on accident with recoil.
3. Features.
As stated earlier, the vest comes with two sets of cummerbunds: wide and narrow. Contrary to common sense, I left both in. I just felt emotionally overinvested after adjusting them for so long
. There is no velcro on the back, so you LE types may need to find a designated velcro panel for SOP patches. There is velcro on the front. Oh yeah, the loops above the front flap are odd. What I mean by that is that the front flap has 6x4 PALS. The two straps above it are 5x2 centered.
4. Summary.
I haven't tested it in the field yet, but I did a few basic individual drills with it (reloads, prone/unprone etc.). Feels like plate carrier should: light and slim. Note: while I have double mag pouches in the front, I only keep one mag in each for a good prone.
The biggest and most obvious drawback of this ultra-gucci bag o' nylon is the price. Some otherwise respectable places are selling it for something like $650.
If you're looking for a piece of kit that has SEAL or OMFGDELTA!!1 written on it, then needless to say ARHPC is not for you. I haven't seen anyone cool (other than my humble self of course) use it. But if you're looking for a pragmatic PC that offers function and protection, Paraclete is back baby.
Edited:
Don't ask me how I found this
http://www.youtube.com/watch?feature=player_embedded&v=CjdzoKBOhB4