This is a review by a friend of mine of the new plate carrier being issued to deploying troops. He is about to go to Afghanistan for his second tour and got one of there as well as a whole array of Multicam gear. I though you all would enjoy.
As many of you have heard, the Army has switched over to Multicam for Afghanistan operations. They've also began issuing a plate carrier to enable commanders to have the options to equip their men with a lighter weight fighting load.
Heres the vest, fits nicely, feels extremely comfortable compared to the 40 pound IOTV i wore in Afghanistan my first time. It weighs approx 25lbs with XL plates, plus the weight of ammo, comes equipped with a quick release, and is designed only for Front and Side plates. It has MOLLE all over it for affixing pouches. You see the plate carrier, and attached to it on the front via fastek buckles is whats called the TAP, or Tactical Accessory Panel. Its a low profile MOLLE chest rig similar to the Blackhawk! Enhanced Recon rig, where it has integrated mag pouches. It has 6 AR mag pouches on the front, and an M14 or DAGR pouch on either extreme end. The TAP can also be converted for use as just a recon rig independent of the plate carrier. The TAP can also be used with the IOTV in a similar fashion. The TAP can also be used as a single plate carrier for a front plate.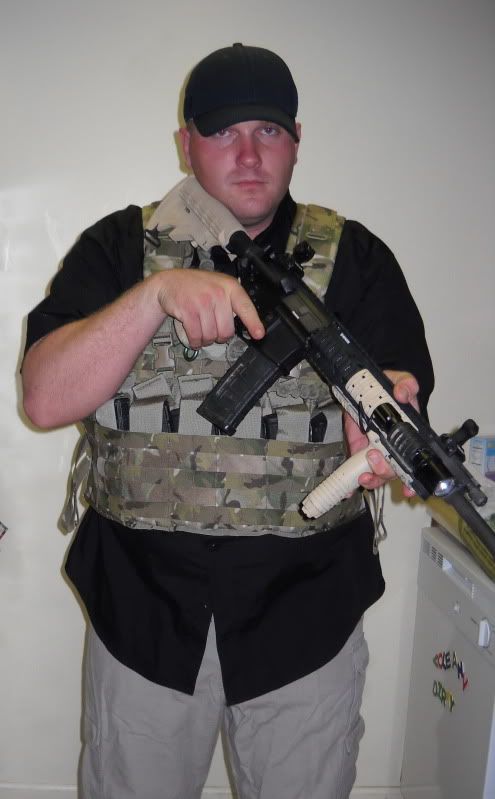 Here you can see the side plate pouches, and how they are adjustable for fit. Also shows the side buckle for the TAP.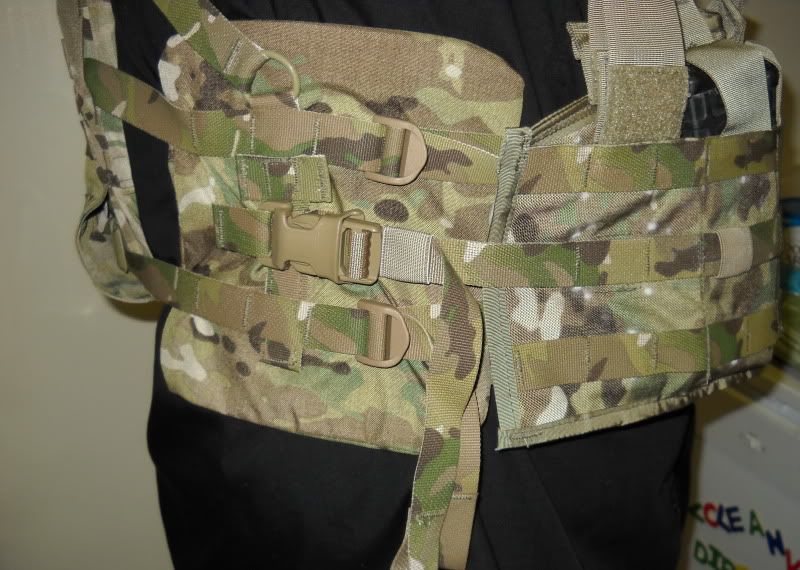 Here you can see how the TAP is fastened to the top portion of the vest, and still allows for the quick release cable to function. When the pull tab is pulled the front plate panel falls away.
Close up of the quick release, which is located mid chest, under the velcro patch for the user's rank.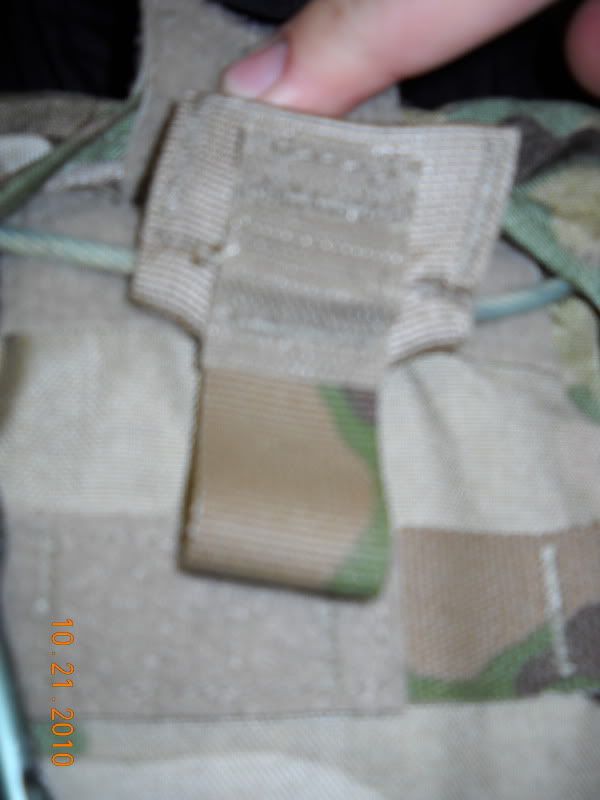 Heres a picture of the TAP when its been detatched, which is great in case you need to doff just that part, for example, if driving a vehicle (my gut barely fits behind the wheel of a humvee in gear
)
Rear plate panel
All in all, seems like a great setup. Very streamline, lightweight, practical, and I cant wait to try it out. Finally some gear that had some serious thought put into it, and you can tell by the way its set up that end users were consulted in the setup of the equipment.