I got these pants a couple of weeks back when i was in the market for a soft shell pant. I looked at both the Orc Ind. L5 pant, Patagonia L5 pant and a couple of other models from Tierra and Norrøna.
I ended up getting the Gamma pant since i've got good intel on basically everything that they've produced. All their gear is made to last and the quality is superb.
The pant itself has a very nice 4 pocket design with to pockets on the front side, just on the top of the thigh and two pockets on each side, maybe 3-4 inches over the knee.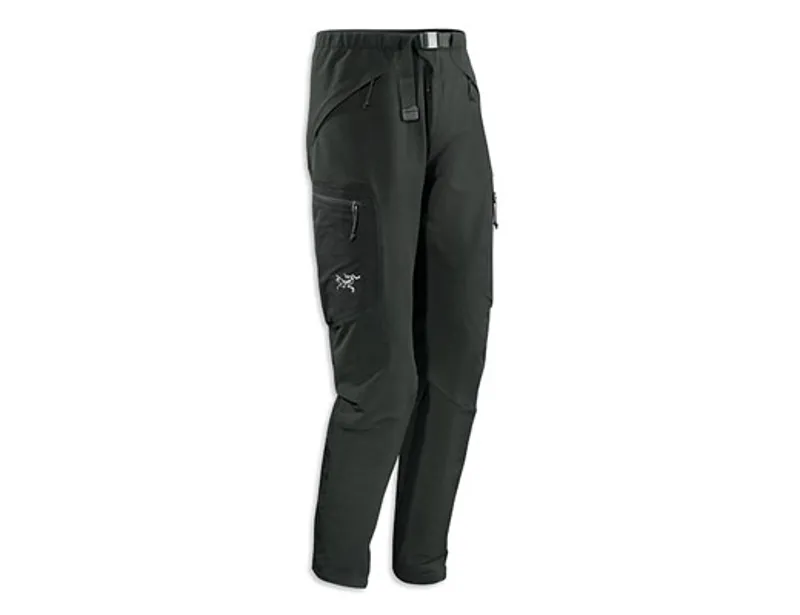 The nice thing with the pants is that they are wind-breaking and can handle rain, for example when i'm hunting there often are longer times that are spent sitting still and if the weather is like it often is in Sweden during the winter - cold and/or pretty wet i'd rather not want to go out and about in the woods with a cotton pant or some copy of the GoreTex membrane. Then the pants work perfect! I'd recommend using some kind of undergarment, I use alot of stuff from Tierra since their quality is superb and they take alot of abuse.
I Use their Sportwool Pant and long-sleeve shirt closest, over i have Powerstretch Pant and Envi Hood. Over the Envi hood i usually wear a TAD Gear Explorer Hood.
However, for heavy rain I wouldn't recommend the pants for the job because, A. Their not intended for it - a soft shell (very open for interpretation) is made to keep you warm and dry during mild weather such as light rain and medium winds.
Yes, different manufacturers make different kinds of soft shells and the general consensus of them all is that they wild hold up against the weather, for a limited amount of time. For real heavy weather i can't recommend anything but GoreTex. Sorry, but that's how i see it.
And now, i've gotten pretty far from topic and i'll try to steer it back.
The downside is.. I've really haven't found one yet, except maybe that it could've featured some zippers for ventilation. Then again, they're not meant to work like that because the fabric itself is very self-ventilating.
All in all, if you want a Good pair of soft shell pants i can't do anything but recommend the Arc'Teryx Gamma AR Pant.
They're not super tacticool looking, nor have I seen any cool SOF operators using them (haven't searched for any either). They won't let you down, as long as you understand their purpose and don't be afraid to get down and dirty with them.
I will update this thread as i get to use them more and more. Will use them this coming weekend for long range hunting and maybe i'll even post some pics from it.